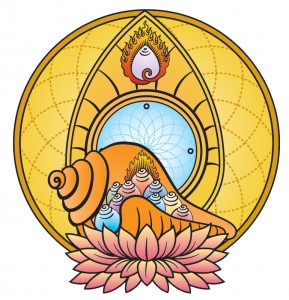 Updated 05 February, 2014
Since the closure of our Mackay Centre in 2013, Venerable Namdag has resettled in Caloundra and is preparing to start the first round of teachings for 2014.
Further details can be found in the Teaching Schedule section but a snapshot of activity includes the following:
Maleny: Four teachings over four weeks starting Friday 31 January
Bundaberg: Public Talk – Friday 28 February; weekend teaching 1 – 2 March
Cairns: Weekend teaching 14 – 16 March
As well as teaching regularly in these areas, Venerable Namdag is also available for Relationship Blessings, funerals and naming ceremonies and is often seen traversing the nation conducting these events.
Any groups interested in inviting Venerable Namdag to conduct teachings or speak about Buddhism are welcome to contact us via our website or mobile.
We look forward to welcoming you to one of our teachings in the near future.
Queensland Regional Buddhist Groups is a not for profit organisation. It has several different groups at various stages and in various locations. Our resident teacher, Venerable Tenzin Namdag, is an Australian Buddhist nun trained in the Tibetan gelugpa tradition of His Holiness the Dalai Lama. She has travelled widely and taught Buddhism in Australia and overseas.
Venerable Tenzin Namdag travels extensively as the groups cover an area of 2000kms along the coast of Queensland. Groups are at Bundaberg, Cairns and Maleny. For these locations members come together for teachings when Venerable Namdag travels to them and most meet weekly or fortnightly to do readings and meditate when Venerable Namdag is not there. Our aim is to provide Buddhism for all and everyone is welcome.
Everyone coming to Queensland Regional Buddhist Group locations is welcome to participate in the spiritual programs; which features courses, retreats, talks, guided meditations and discussions. The sessions provide instruction on how to develop compassion toward all living beings and are based on the teachings of the historic Buddha as coordinated by Lama Tsong Kapa. We uphold the Mahayana strand of Buddhism and our aim is to preserve the teachings in an unmistaken way. The teachings help to train the mind in loving kindness, compassion and patience.
If you would like to contact us please send an email to admin@qldbuddhist.asn.au