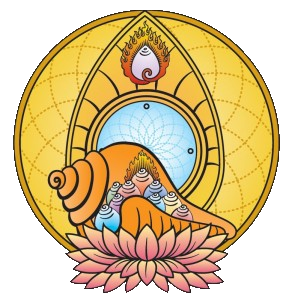 Queensland Regional Buddhist Groups (QRBG) is a not for profit organisation based in Queensland.
Our resident teacher, Venerable Tenzin Namdag, is an Australian Buddhist nun trained in the Tibetan Gelugpa tradition of His Holiness the Dalai Lama. She has travelled widely and taught Buddhism in Australia and overseas.
QRBG currently has groups in Bundaberg, Cairns, Mackay and Maleny. Venerable Namdag travels regularly to these locations for teachings during the year and Maleny holds meetings once a fortnight.
Latest News
Teachings will resume in 2021 in Cairns, Mackay and Maleny.  Please see our Teaching Schedule for details. There are no retreats planned as yet.
Retreats are very important to help us bring together our spiritual knowledge and practice.
They are a wonderful opportunity to walk with other Dharma practitioners and to listen, discuss and meditate with them, keeping in mind our ultimate aim of working for the benefit of all beings.
We welcome your participation and support for this worthwhile activity helping to bring peace to ourselves, our families, our friends and ultimately to this wonderful world that we have the honour to care for during this lifetime.
For further information contact us
Ceremonies
Venerable Namdag is available to conduct Naming Ceremonies, Relationship Blessings as well as funerals, and blessing ceremonies for houses and businesses. She is also available for those who wish to renew their wedding vows.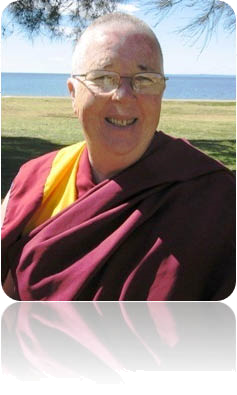 Any groups interested in inviting Venerable Namdag to conduct teachings or speak about Buddhism are welcome to contact us via our website or mobile.
Our aim is to provide Buddhism for all and everyone is welcome.
Everyone coming to Queensland Regional Buddhist Groups locations is welcome to participate in the spiritual programs; which features courses, retreats, talks, guided meditations and discussions. The sessions provide instruction on how to develop compassion toward all living beings and are based on the teachings of the historic Buddha as coordinated by Lama Tsong Kapa.
We uphold the Mahayana strand of Buddhism and our aim is to preserve the teachings in an unmistaken way. The teachings help to train the mind in loving kindness, compassion and patience.
If you would like to contact us please send an email to admin@qldbuddhist.asn.au